Gluten Free Lemon Chicken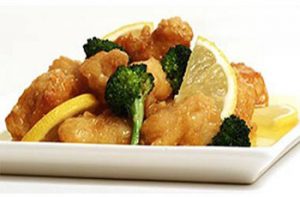 Our lemon chicken dish (two-servings per package) is based on years of family testing and recipes. Natural, local white chicken meat is flavored with a delicious, original Asian lemon sauce, and mild garlic broccoli. The result is a tasty gluten free meal you'll gladly serve your family and even (non-gluten free) friends.
Ivy's Garden is out to prove that Chinese food can be gluten free AND delicious.